Our Queen : Capra Hircus !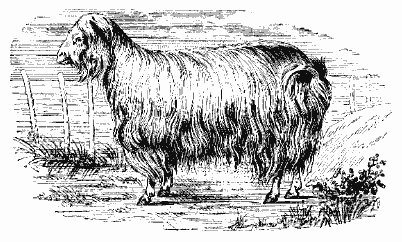 No Secret : Lara Bruneau - Lauré creates extraordinary cashmere sweaters using only cashmere yarns made out of of the highest quality grade, from the most precious part of the fleece of Capra Hircus. The Cashmere is issued from the fleece of Capra Hircus, originally wild and living on Himalaya Highlands.
The Cashmere yarn used by Lara for LA FÉE PARISIENNE is only made out of long fibers ( circa 40 mm ) and extremely thin either ( circa 15 microns )… The most precious raw Cashmere is only combed by hand, the animals are shaved only for much inferior cashmere quality and low prices.
The yarns selected by Lara are to make "des Cashmeres de rêve" : Cashmere of your dreams…the yarn is the base, the condition and the essence of such marvellous sweaters, for soul, heart and body … and for eyes too …WOW…
Cashmere is a sensation, a personal feeling you will experience wearing a true Cashmere style …
Animal Care & Full Respect
When Lara decided to found La Fée Parisienne in 2007, a Made in France and Made in Italy brand with a view, a temple of highest quality long Fiber Cashmere knitwear, Lara decided to use only BRUSHED fleece, animals are NOT SHAVED which not only HURT AND deeply CUT their skin but do not allow the animals to be protected against icy températures.
La Fée Parisienne mantra's : "STOP USING and START TO COLLABORATE…"
Planet-friendly Color Energy and Full Respect of the Animal offering his fleece, are there all along the process of making, to bring true Happiness, Joy and Great Modern Style !
Only this is real Cashmere : Elegant at all stages and positive, from the animal care to the people loving and wearing our Cashmere …
Isn't it the NEW AND MODERN real LUXURY ? Caring for the Best at all stages ?
Cashmere Mousse…
To complete the line, LA FÉE PARISIENNE is proposing a new summer Cashmere, light so light ! like a sensation of soft and warm summer wind, like a loving and caring delicate touch… like a flower blow…
Amazing…
A high quality cashmere is a delight in wintertime but also in springtime… never too warm, it regulates the body temperature and make you feel great over the year ! oh magic summer nights with my cashmere around …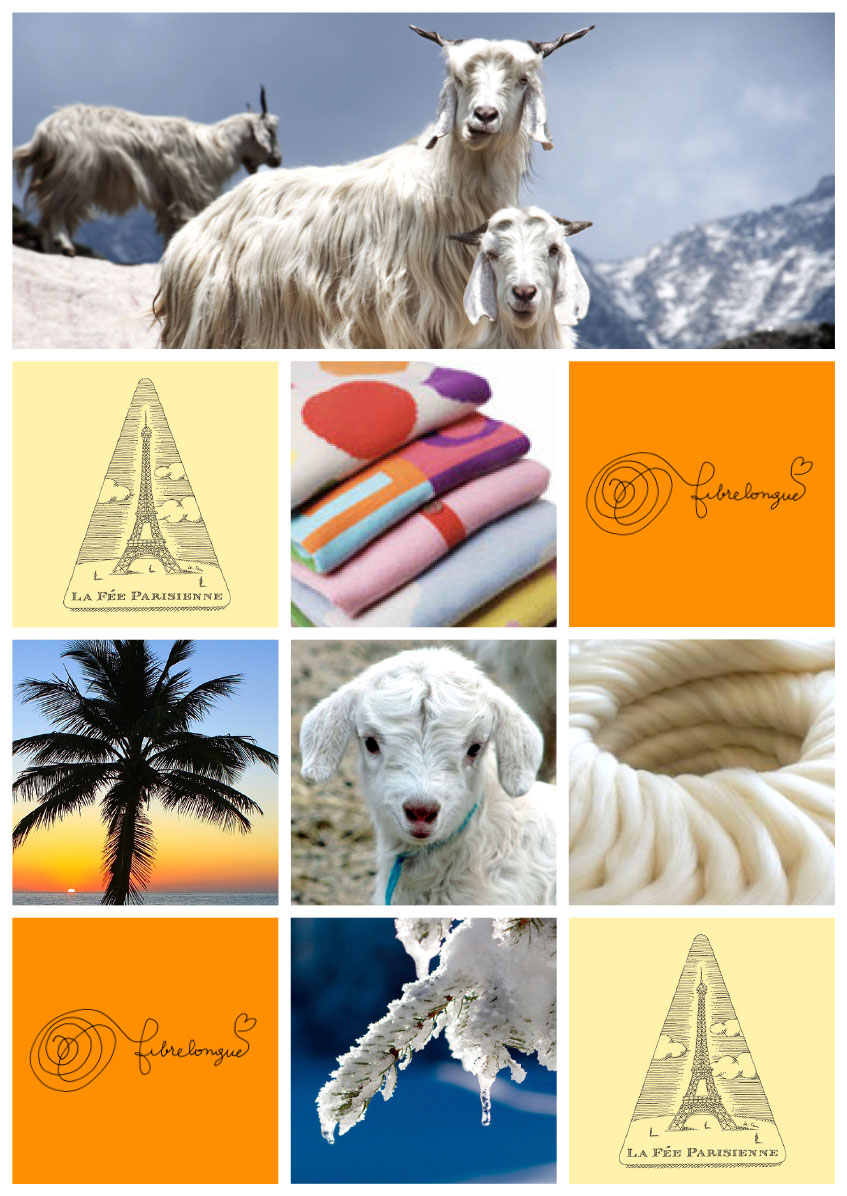 Our yarns are always double plies: we also knit 4 plies and 8 plies for thicker sweaters.16 plies on special request…
Our knitting machines are carefully tuned to the hand Lara wishes to offer, "we want our costumer's dream come true making long lasting fabulous and amazing cashmere sweaters" !
Our cashmere sweaters are very easy care, washing is always inside out :
Washing machine wool program guarantied, use a soft wool shampoo, NO SOFTNER. Use soft spin-drying.Lying flat while drying far from heat while sweater always inside out. Never use a tumbler.
Hand Wash in COLD WATER, NOT TEPID – Few soft wool shampoo, no softner.Lying flat while drying far from heat. Hand washing is ecological correct, requiring less water and energy. Think of it …
Once dry, smooth ironing with steam and no direct contact with the sweater.
Dry cleaning is particularly advised when a heavier weight sweater is to be cleaned (water could unshape the style).
Yes, a little secret we have …
Try not to wear your beloved sweater on two consecutive days, fold it and do not hang it. Your sweater will love this rest and make you happy for longer !